I Know You Know

An ongoing intimate collection to give you some solace in this chaotic yet magical world.
SUNKISSED JEWELRY

Designed for the ever-evolving woman, may you always see the GODDESS within.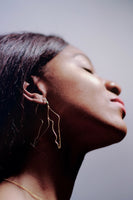 Let There Be Freedom
Inspired by poetry and the female form, these pieces embody an unwavering sense of self-love. Wear as a daily reminder to embrace who you truly are, and as a source of inspiration as you continue to blossom through your personal journey.
learn more